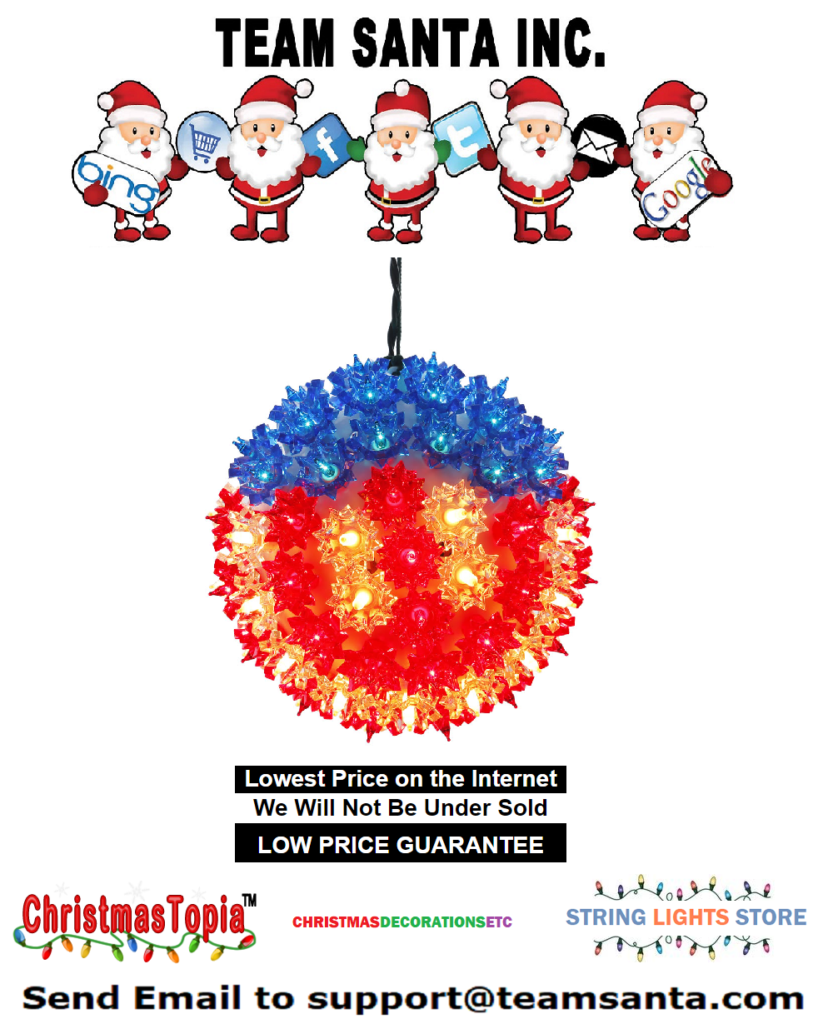 Lighted American Star Ornament is an Uber Lighted Patriotic Decoration
Welcome back decorating enthusiasts to another article from the Official Team Santa Inc. Blog.
Today we have this delightful American theme, round, illuminated Patriotic decoration, that is red, white and blue and shines bright in the traditional American colors. Wherever you hang it, you'll love it! Whether it be in a window or on a porch, this decoration adds a bit of Americana almost anywhere it's needed. Hang it in a window or hang several from a tree. There is just so many things you can do with this decoration. We also have a selection of other American decorations that you should find appealing.
Red, White And Blue! Make the upcoming Memorial Day and the July 4th holiday special this year with unique lighted American themed, Patriotic decor, exclusively offered by Team Santa Inc. Until the next time, happy decorating everyone!
Kind Regards,
Team Santa Inc.