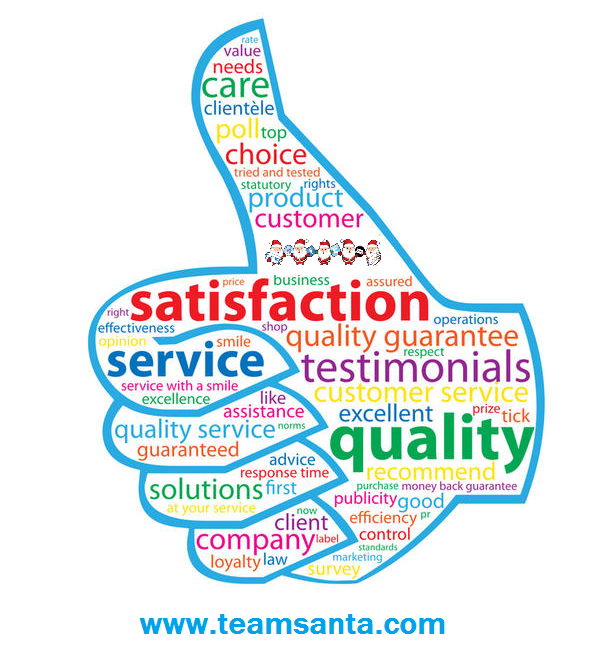 You Get A Satisfaction Guarantee On All Holiday Decorations With An Easy Going Return Policy
Hey it happens. It's not a problem! If by chance you purchase a product at a Team Santa Inc. web store, only to find out for whatever reason you won't be able to use the product, then simply take advantage of our easy to use return policy made just for you. Simply send an email to support@teamsanta.com during the eligible time frame stated on the return policy. That is all you have to do. A Team Santa Inc. representative will respond to your request and provide you with the required information that you will need to return your order.
Important:
Please do not send your order back to the supply house without first contacting Team Santa Inc. via email to support@teamsanta.com . The supply house is a busy place. Attempts to circumvent the return policy may result in a delay trying to locate your order and/or processing your refund. So please go ahead and don't worry about having to keep a product that you don't want. That's not good for anybody. At Team Santa Inc., you can purchase products with absolute confidence in knowing that Team Santa Inc. has an easy going return policy. Happy Decorating!
Kindest Regards,
Blitzen @ Team Santa Inc.
www.teamsanta.com