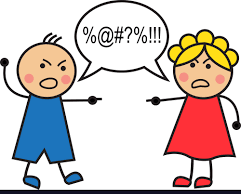 Imagine the spirit of the Christmas season existing in people all year round
The word "Christmas" brings a smile to everyone's face. Whether you are an adult or child. It doesn't matter. Just a finite thought of the holiday Christmas season puts most people in a better mood overall. Kids get all hyped up as we get closer to the holiday and tell us who doesn't smile when they meet Santa Claus, no matter what time of year.
There are so many things going on around the globe that are causing people to become terribly divided. More so than ever before. You see it everyday in the restaurants. Maybe while getting your hair cut at the salon. Definitely, when waiting at the doctors office. It's always the same. People will participate in spirited debate about current events taking place in our society. However, you mention the word "Christmas" to just about anyone and they are guaranteed to smile wide because the word "Christmas" brings those people happy thoughts which translates into joy. Sometimes I think that it would so be nice if the spirit of the holiday season existed all year round.