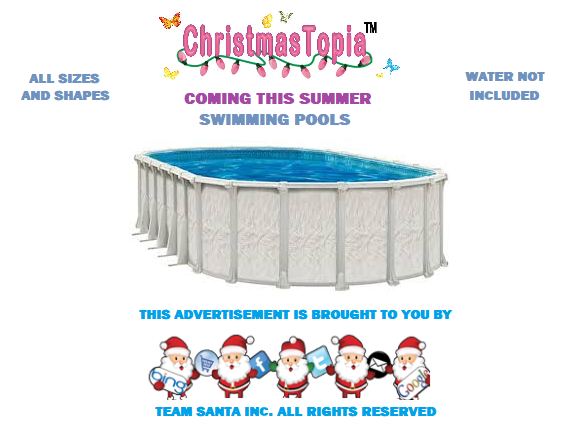 Assorted Sizes of Swimming Pools For Sale at Christmastopia.com This Summer
Huge Announcement! Christmastopia.com is going to add swimming pools and pool accessories to their comprehensive selection of life like artificial Christmas trees, holiday decorations and LED string lights.
Not in ground pools, only above ground pools. (for now) Team Santa Inc. who is the owner of Christmastopia.com in the process of inking a deal with a well respected swimming pool manufacturer. (Not General Foam). The only details that have emerged is that Team Santa Inc. is going to be selling above ground swimming pools in different sizes. Both round and oval pools will be available. As soon as more details become available, I will be right here to share them with you. Make sure you follow @teamsanta on your preferred social media channel. You can visit www.teamsanta.com to stay up to date and not miss anything.
Until the next time we meet Happy Decorating!
-Team Santa Inc.
www.teamsanta.com.
toll free 888-770-7372
support@teamsanta.com