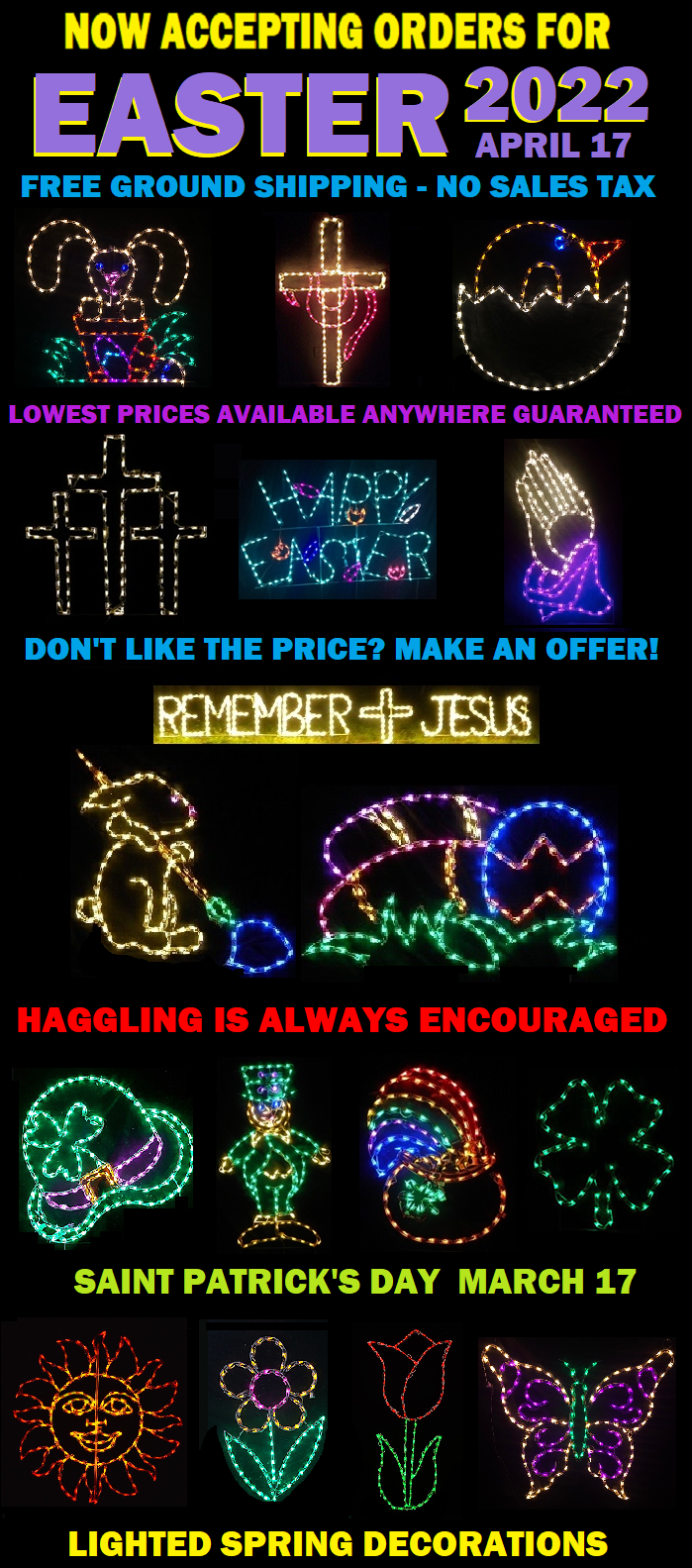 Order Your Easter & St Patrick's Day Outdoor Lighted Decorations Now
Greetings Decorating Enthusiasts –
It's great to be back online after a 2 year layoff. We all have had a challenging experience related to the pandemic. However, it appears we are finally turning the corner and getting a handle on this viral menace.
You probably already know, but just in case you haven't heard, Team Santa Inc. has the lowest prices anywhere. Test us anytime. Submit a
haggle
request and name your own price. That's right, YOUR OWN PRICE.
Team Santa Inc. knows that decorating is fun. It's a great way to showcase your home or business. Our
LED string lights
come in literally every color of the rainbow. We even have a lighted  leprechaun with a fancy pot of gold. You just gotta see it for yourself.
Come visit us for our early Easter celebration. Get everything you need for Easter, Saint Patrick's Day and more. Don't forget to check out all the
lighted flower decorations
which look absolutely awesome among your garden or other landscape.
Lighted decorations
are not just for
Christmas
. We have decorations for just about any Spring and Summer celebratory occasion. All the decorations are LED and have the lowest price found anywhere. If you find a lower price, our Low Price Guarantee will see to it that our price is $5 less than any other competitive offer. Nobody has lower prices than Team Santa Inc. That's our guarantee to you.
Let's all have a wonderful 2022 and show your neighbors or customers how YOU decorate for the Spring and Summer seasons.
Happy Decorating!
Team Santa Inc.