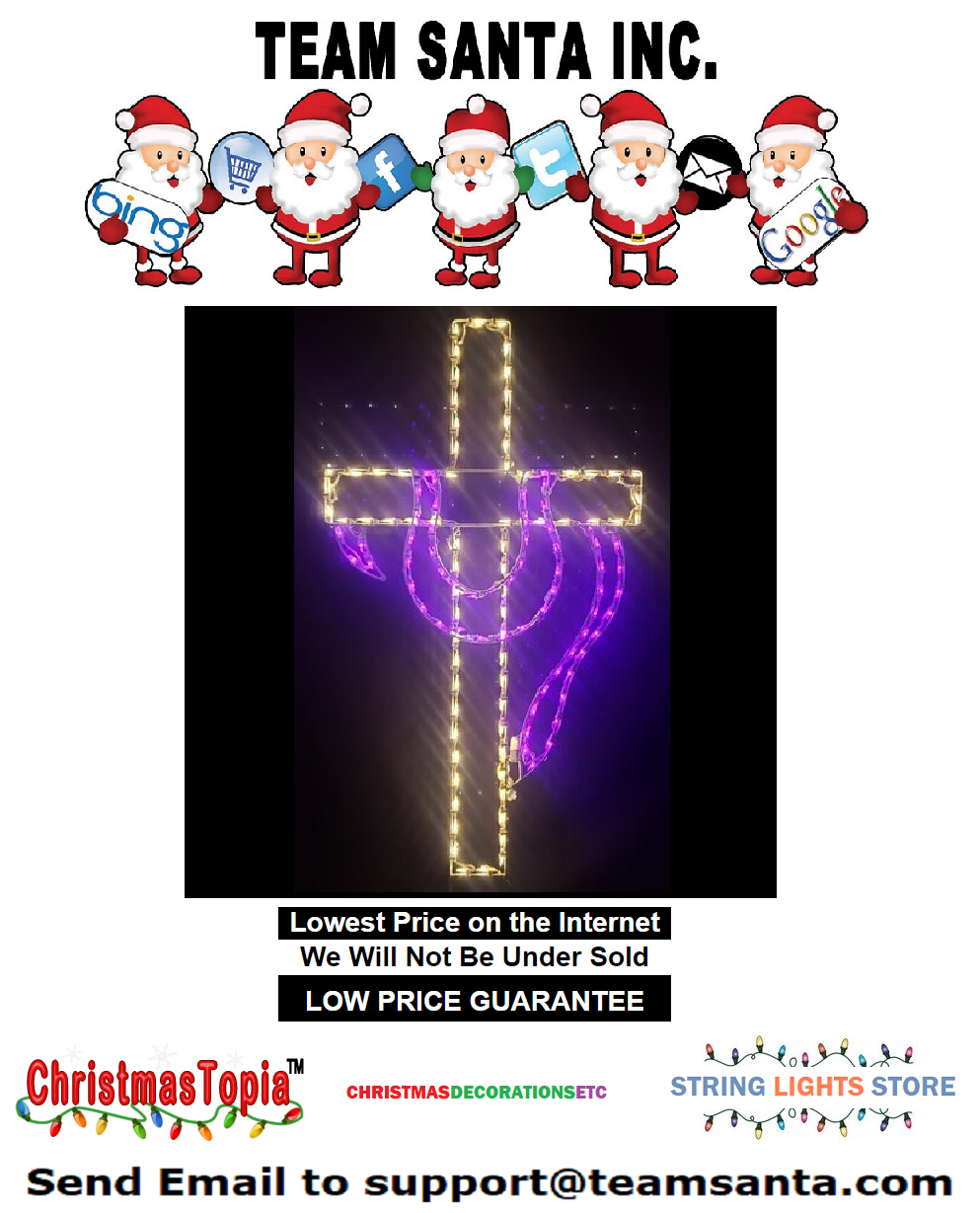 Lighted Cross with Drape And Lots of Other Easter Decorations
Welcome back decorating enthusiasts to another new story published on our Team Santa Inc. blog.
As we are in the Easter season, it's only appropriate for Team Santa Inc. to share with you, our selection of lighted Easter decorations.
One of the most popular Easter decorations among our selection is the lighted Cross with purple drape. You may purchase the drape lit in any color that you like, but we have found the purple drape to be one of the most complimenting colors for this Easter Decoration.
Good for both indoor and outdoor use, the cross is beautiful for any Easter or other religious display. It looks outstanding hanging in or outside a church. When hanging it outside, you can be sure that your congregates will know for sure, where Easter Mass is being held.
Measuring 58 inch x 30 inch, the lighted cross creates a wonderful visual impact wherever you may hang it. You can also stick it in the ground if you prefer to stand it up as opposed to hanging it wherever you like. It's truly a multi-purpose decoration and can also be used for other holidays, especially Christmas. It's versatile and again can be used in so many different ways, leaving it entirely up to your imagination.
Please do a bunny hop over and take a look at the lighted cross with purple drape. We're sure that you will agree, that it's an uplifting decoration that you will be proud to use in your holiday display. Orders for Easter decorations are shipping at this time. If you would like to purchase one, please do so now to avoid the frustration of being disappointed because the decoration may sell out.
Please stay safe and enjoy your weekend. Team Santa Inc. will see you again next week.
Kind Regards,
Team Santa Inc.
‎