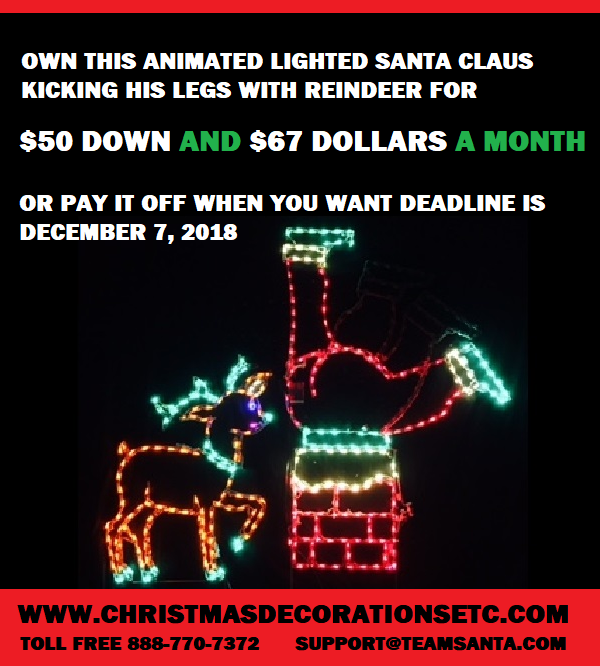 Santa Claus In Chimney Decoration – Start a layaway
Greetings Everyone –
We have a great deal to offer you today. You can own a brand new lighted Santa Claus In Chimney Decoration for 50 bucks. Start a layaway at our website.
Once you make a 10% deposit on the product it is immediately tagged in inventory with your name on it. Your order is safe and sound until you are ready to have it shipped.
If you want a particular decoration and the price is kind of hefty, make it easy on yourself with our new Layaway Plan. Making payments over a period of time is always easier on the pocketbook. Our new layaway procedure is so simple. Plus you pay zero interest. It makes sense not to pay up front. This is just another early bird secret that we are happy to share with you.
Support our troops and the planet too. God bless America.
Happy Decorating!
-Team Santa Inc.
www.teamsanta.com

A Team Santa Inc. Web Store
Please feel free to share and re-tweet our posts!

Team Santa Inc. All Rights Reserved World Wide 2018