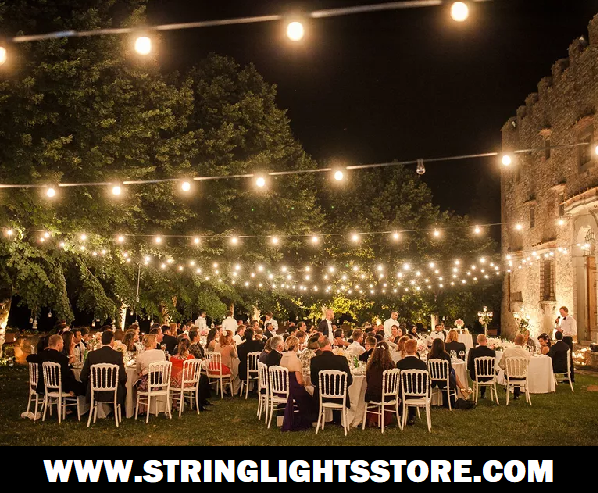 My Evening at An Outdoor Wedding Was Filled with Bliss
My cousin finally got married this past Saturday night. The ceremony and reception were both outdoor. The weather was awesome, and the whole event was an overall success. I was so happy for my cousin.  She was so worried is would rain.
The wedding company lighted the ceremony area and seating area with these lights that hung from a black cord. They were so cool looking. I asked my friends at Team Santa Inc. what type of bulbs are these and as always, they have the answer and they have them in stock. They are LED S14 string lights for evening lighting that is used at outdoor events and other celebrations. You can use these lights indoors. They are perfect as tent lights because you can also use them inside a big tent to light it up at night. Because they are LED technology, the bulbs always stay cool to the touch. This means you can use them indoors without needing the air conditioner on to use the lights. 😎
Check out the new types of LED string lights that are available at the String Light Store. The website has an awesome selection and their customer service is the best anywhere. Ask for Sam if you have a special request. For wedding lights and event lighting,  it makes sense to contact the String Light Store.
Happy Decorating!
Team Santa Inc.
 www.teamsanta.com